During the warm-up match between Pakistan and Australia in Hyderabad, India, former Australian opening batsman and Pakistan cricket team's ex-mentor, Matthew Hayden, shared insights on the importance of determination and steadfastness in cricket, emphasizing how these values are integral to Islamic teachings and representative of Pakistan's culture.
Hayden highlighted that the discipline and composure demonstrated by the current Pakistan cricket team are reflective of the principles found in Islamic teachings. Speaking about his observations, Hayden acknowledged the team's attention to detail and their ability to maintain order both on and off the field. He pointed out that the team's focus on these core values, inspired by the teachings of Islam, has a significant impact on their performance.
The veteran cricketer praised Pakistan's team for giving considerable importance to the values of discipline and commitment, which he emphasized as crucial elements not just in cricket but in life in general. Hayden stated that these qualities were fundamental to success, and he consistently appreciates the team's adherence to these principles.
When asked about the media's perspective on the Pakistan cricket team in India, Hayden refrained from discussing any specific incidents but continued to emphasize the team's strong sense of discipline. He commended Pakistan for their exemplary organization and structure, which, he believes, make them a formidable opponent on the cricket field.
It's worth noting that in the recent warm-up match, Pakistan emerged victorious against Australia, continuing their impressive form. Hayden acknowledged the defeat graciously, recognizing Pakistan's exceptional performance.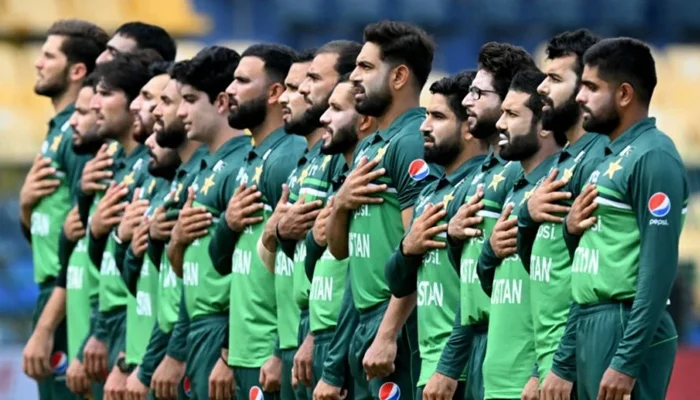 Matthew Hayden's remarks shed light on the cultural and ethical elements that influence Pakistan's cricketing ethos. His observations not only highlight the team's dedication but also underline the broader impact of these values on their overall conduct, showcasing how the teachings of Islam have become an integral part of their approach to the game. As the team heads into the World Cup, this unwavering commitment to discipline and focus will undoubtedly play a significant role in their performance on the international stage