In a surprising move, Apple's upcoming flagship, the iPhone 15, is rumored to forgo two prominent display features that have become industry standards in recent years. This strategic decision showcases Apple's unwavering commitment to innovation, pushing the boundaries of smartphone technology while maintaining a sharp focus on user experience.
Notch-Free Design: One of the most striking departures from the norm is the absence of the notorious "notch" on the iPhone 15. Since its inception with the iPhone X, the notch has housed various sensors and the front-facing camera, becoming an iconic albeit divisive design element. However, with advancements in under-display technology, Apple has reportedly managed to integrate these sensors seamlessly beneath the screen's surface. This leap in innovation is expected to result in an edge-to-edge, uninterrupted display that enhances both aesthetics and content consumption.
By discarding the notch, Apple is taking a bold step towards realizing a truly immersive display, free from any obtrusive elements. The decision showcases Apple's confidence in its engineering prowess and willingness to re-imagine conventional design concepts, even if it means parting with a distinctive feature that has come to define the iPhone's identity in recent years.
120Hz ProMotion Display: Another surprise omission from the iPhone 15's rumored features is the absence of a 120Hz ProMotion display. This feature, introduced with the iPad Pro and subsequently adopted by several flagship smartphones, offers smoother animations and enhanced responsiveness. While Apple's ProMotion technology has been widely praised, the company seems to be redirecting its focus towards alternative enhancements for the iPhone 15's display.
It's speculated that Apple's decision to skip the 120Hz ProMotion display might be rooted in a desire to differentiate its products and avoid a feature race with competitors. Instead, the company might be investing in other display-related advancements, such as improved color accuracy, contrast ratios, and overall image quality. This departure from the expected refresh rate aligns with Apple's history of prioritizing a holistic user experience over numerical specifications.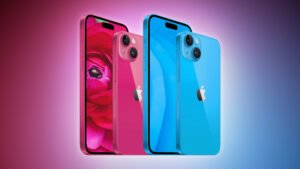 It is anticipated that Apple will continue its strategy of exclusively offering the ProMotion and Always-On display features on its Pro models in the foreseeable future. These features, though not universally perceived as "Pro" outside of Apple, are likely to remain confined to the iPhone 15 Pro or the iPhone 15 Ultra if you desire a 120Hz refresh rate iPhone by the end of 2023.
This is not the first instance of such information surfacing. In September, display analyst Ross Young suggested that the iPhone 15 might not incorporate an LTPO display due to constraints in the supply chain. Despite this, it is expected to incorporate the Dynamic Island feature introduced with the iPhone 14 Pro.