The much-anticipated showdown between Pakistan and India in the Asia Cup 2023 is fast approaching, and cricket fans are eagerly gearing up to reserve their spots for this monumental encounter. The Pakistan Cricket Board (PCB) has recently unveiled the ticket prices for the event, igniting a wave of excitement among supporters. The clash is set to unfold on September 2 at the iconic Pallekele International Cricket Stadium.
In response to the overwhelming demand from cricket enthusiasts, ticket prices for the match have been structured in tiers, encompassing a range from Rs. 8,700 to Rs. 87,000. This diverse pricing spectrum allows spectators to select seating options that align with their preferences and budget.
The ticket pricing breakdown is as follows:
Grass Embankment West Standings: Rs. 8,700
Grass Embankment West Scoreboard End Standing: Rs. 87,000
A Lower VIP: Rs. 36,250
B Lower VIP: Rs. 36,250
Grand Stand Top Level A VIP: Rs. 87,000
Grand Stand Top Level B VIP: Rs. 87,000
The anticipation for this monumental cricket clash has reached unprecedented heights, leaving cricket aficionados eagerly awaiting the launch of ticket sales. The sale of tickets is poised to commence at 6:30 pm today, offering fans the chance to secure their places and be part of the electrifying atmosphere on match day.
The ticket sales have already initiated in Sri Lanka, marking the first phase of this process. In Pakistan, the ticket sales were announced last week, contributing to the mounting excitement and fervor among cricket enthusiasts in both nations.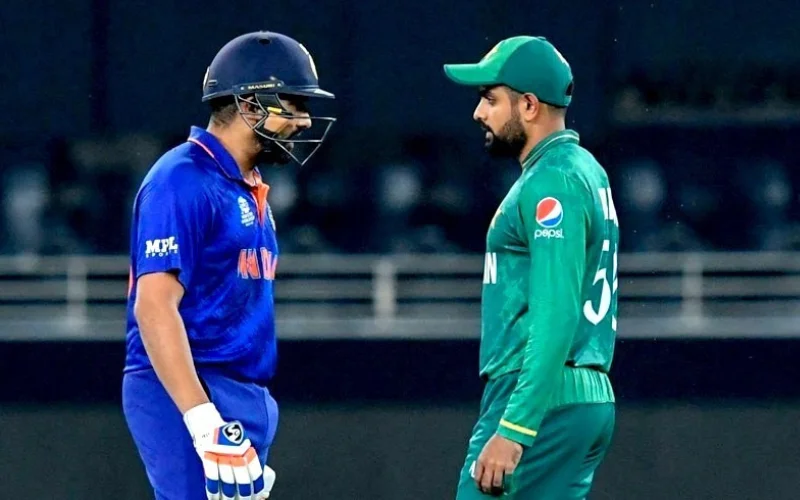 The Asia Cup 2023, encompassing a total of 13 matches, is set to commence on August 30. The tournament's opening fixture will witness the host team, Pakistan, facing off against Nepal at the Multan Cricket Stadium, accompanied by a grand inauguration ceremony.
Throughout the tournament, Pakistan will be the stage for four matches, while Sri Lanka will host a total of nine matches, culminating in the much-anticipated final showdown. The grand finale of the Asia Cup 2023 is slated for September 17, promising an exhilarating conclusion to this captivating cricket spectacle.
As the cricketing world eagerly counts down to the Pakistan vs. India clash, securing tickets for this event has become a top priority for fans determined to witness history in the making. With ticket prices ranging from Rs. 8,700 to Rs. 87,000, cricket enthusiasts are presented with an array of choices as they prepare to be part of a longstanding cricket rivalry that has captivated global audiences for generations.